A Imbolc Ritual
by Darkhairedcrone
Use a white altar cloth accented with a red drape, and decorated with greenery. Place the Brighid's Cross* you made at the center to represent the goddess. Include a potted flower, just beginning to rise from the earth, and in your chalice, pour a bit of milk. Have a white libation bowl available. Light a large white pillar candle and votive candles in a mix of red or green, and keep them lit till you snuff them following the ritual. Add your usual altar tools. Have a broom nearby. If you use direction altars, place some red and white and greenery and candles on them as well.
Grounding and Centering:
The warmth of Brighid's hearth embraces me.
The light of Brighid's flame guides me.
The strength of Brighid's blessing protects me.
Cast the Circle by moving deosil with your broom, making sweeping motions, chanting as you go:
I cast the Circle and cleanse today
Sweeping the last of winter away.
Regrets from the past I sweep away, too.
As I move forth to begin anew.
Invoking the directions and the goddess. You may do this at your direction altars or face the directions while standing at your main altar.
As creatures of earth awaken today
North, please guide me on my way.
As winds blow gently through the air
East, breathe on me your breath so fair.
As the fiery sun comes to the sky
South, warm me as the cold does fly.
As gentle spring rains begin to fall
East, please bless us, one and all.
Brighid, of fire and flame so bright,
Bring Your blessed healing light.
Loving Mother, hear my plea,
Attend this Circle here with me!
Blessed Brighid, who tends the flame,
And hears Her children call Her name,
Goddess of music, poetry, art,
Bring inspiration to my heart.
Three Brighids--Maiden, Mother, Crone,
Loving light of hearth and home,
Maiden, bless this sacred space,
By Your will and by Your grace.
Let this moment be my start.
May I carry Your peace within my heart!
(adapted from Autumn Rose)
Earth and Water, Fire and Air
I invoke the Goddess fair!
I stand here now Between the Worlds
To celebrate the year unfurled!
Fire and Air, Earth and Water
May the God come forth to join Earth's Daughter.
I stand here now Between the Worlds
To celebrate the year unfurled!
Magickal Working
Imbolc is a time of new beginnings, of new growth. It is a time of divination to see the direction of that new growth. Hold your Brighid's Cross in your hands as you focus on the directions you have come from in the past year. In your own words, ask the Maiden Goddess to show you the direction that is best for you in the coming year. See that direction clearly in your mind and know that this is the time to set off in that direction. Pause and reflect on the message She sends you. When you are ready, chant:
I give thanks for unknown blessings
Already on the way.
I give thanks for unknown blessings
Already on the way.
(Dr. Christa Landon, editor Pagan Institute Report, Twin Cities)
Now thank the Goddess for Her guidance. In Her honor, take a sip of milk from your chalice. Lift high the chalice, bring it down and pour a bit of milk into the libation bowl with these words:
My thanks for what
You have let me see.
I know my direction is now up to me.
I will follow my path. Blessed be.
Opening the Circle:
Air of East that is Her sweet breath
Fire of South that is Her bright spirit;
Water of West that is Her living womb
Earth of North that is Her strong body,
I thank you for your presence here.
Stay if you will; go if you must.
May there be peace between us.
Brighid, Maid of fire and flame
Thank You. I am glad You came.
Earth and Water, Fire and Air
I now dismiss the Goddess fair.
Although You leave my Circle here
I know that You are ever near.
I go forth refreshed.
I go forth renewed.
I go forth in rejoicing.
I go forth with the Goddess ever in my heart.
So mote it be and blessed be.
*Create your own Brighid's Cross as a meditative exercise, meditating on what the past year has held for you and on the direction you see for yourself in the new year. You can do this as a part of your grounding and centering, or you can do it prior to setting up your altar for the ritual. You may find help in creating the Brighid's Cross at http://www.squidoo.com/brigidscrosshowto or various other websites.

© February 2010 Darkhairedcrone
First published in The Controversial Cauldron - the group newsletter of Email Witches
Crone is an active member of the UU (CUUP's) and has been a member of Email Witches since 2004



Best wishes and Blessed Be

Site Contents - Links to all Pages
A Universal Message:
Let there be peace in the world - Where have all the flowers gone?
About me:
My Personal Page / My Place in England, UK / My Family Tree (Ancestry)
Wicca & Witchcraft
Wicca/Witchcraft / What is Wicca / What is Magick
Traditional Writings:
Wiccan Rede / Charge of the Goddess / Charge of the God / The Three-Fold Law (includes The Law of Power and The Four Powers of the Magus) / The Witches Chant / The Witches Creed / Descent of the Goddess / Drawing Down the Moon / The Great Rite Invocation / Invocation of the Horned God / The 13 Principles of Wiccan Belief / The Witches Rede of Chivalry / A Pledge to Pagan Spirituality
Correspondence Tables:
Incense / Candles / Colours / Magickal Days / Stones and Gems / Elements and Elementals
Traditions:
Traditions Part 1 - Alexandrian Wicca / Aquarian Tabernacle Church (ATC) / Ár Ndraíocht Féin (ADF) / Blue Star Wicca / British Traditional (Druidic Witchcraft) / Celtic Wicca / Ceremonial Magic / Chaos Magic / Church and School of Wicca / Circle Sanctuary / Covenant of the Goddess (COG) / Covenant of Unitarian Universalist Pagans (CUUPS) / Cyber Wicca / Dianic Wicca / Eclectic Wicca / Feri Wicca /
Traditions Part 2 - Gardnerian Wicca / Georgian Tradition / Henge of Keltria / Hereditary Witchcraft / Hermetic Order of the Golden Dawn (H.O.G.D.) / Kitchen Witch (Hedge Witch) / Minoan Brotherhood and Minoan Sisterhood Tradition / Nordic Paganism / Pagan Federation / Pectic-Wita / Seax-Wica / Shamanism / Solitary / Strega / Sylvan Tradition / Vodoun or Voodoo / Witches League of Public Awareness (WLPA) /
Other things of interest:
Gods and Goddesses (Greek Mythology) / Esbats & Full Moons / Links to Personal Friends & Resources / Wicca/Witchcraft Resources / What's a spell? / Circle Casting and Sacred Space / Pentagram - Pentacle / Marks of a Witch / The Witches Power / The Witches Hat / An esoteric guide to visiting London / Satanism / Pow-wow / The Unitarian Universalist Association / Numerology: Part 1 / Part 2 / Part 3 / A history of the Malleus Maleficarum: includes: Pope Innocent VIII / The papal Bull / The Malleus Maleficarum / An extract from the Malleus Maleficarum / The letter of approbation / Johann Nider's Formicarius / Jacob Sprenger / Heinrich Kramer / Stefano Infessura / Montague Summers / The Waldenses / The Albigenses / The Hussites / The Sun Dance / Shielding (Occult and Psychic Protection) /

The History of Thanksgiving / I have a Dream, the 1963 speach by civil rights campaigner Martin Luther King / Auras by Graham Furnell - Part 1 and Part 2 /
Sabbats and Rituals:
Sabbats in History and Mythology / Samhain (October 31st) / Yule (December 21st) / Imbolc (February 2nd) / Ostara (March 21st) / Beltane (April 30th) / Litha (June 21st) / Lughnasadh (August 1st) / Mabon (September 21st)
Rituals contributed by Crone: Samhain / Yule / Imbolc / Ostara / Beltane / Litha / Lammas / Mabon
Tools:
Tools of a Witch / The Besom (Broom) / Poppets and Dolls / Pendulums / Cauldron Magick / Mirror Gazing
Animals:
Animals in Witchcraft (The Witches Familiar) / Antelope / Bats / Crow / Fox / Frog and Toads / Goat / Honeybee / Kangaroo / Lion / Owl / Phoenix / Rabbits and Hares / Raven / Robin Redbreast / Sheep / Spider / Squirrel / Swans / Wild Boar / Wolf / Serpent / Pig / Stag / Horse / Mouse / Cat
Trees:
In Worship of Trees - Myths, Lore and the Celtic Tree Calendar. For descriptions and correspondences of the thirteen sacred trees of Wicca/Witchcraft see the following: Birch / Rowan / Ash / Alder / Willow / Hawthorn / Oak / Holly / Hazel / Vine / Ivy / Reed / Elder. Also see: The Willow Tree (Folk Music)
Sacred Sites:
Mystical Sacred Sites - Stonehenge / Glastonbury Tor / Malta - The Hypogeum of Hal Saflieni / Avebury / Cerne Abbas - The Chalk Giant / Ireland - Newgrange /
Rocks and Stones:
Stones - History, Myths and Lore
Articles contributed by Patricia Jean Martin: / Apophyllite / Amber / Amethyst / Aquamarine / Aragonite / Aventurine / Black Tourmaline / Bloodstone / Calcite / Carnelian / Celestite / Citrine / Chrysanthemum Stone / Diamond / Emerald / Fluorite / Garnet / Hematite / Herkimer Diamond / Labradorite / Lapis Lazuli / Malachite / Moonstone / Obsidian / Opal / Pyrite / Quartz (Rock Crystal) / Rose Quartz / Ruby / Selenite / Seraphinite / Silver and Gold / Smoky Quartz / Sodalite / Sunstone / Thunderegg / Tree Agate / Zebra Marble
Wisdom:
Knowledge vs Wisdom by Ardriana Cahill / I Talk to the Trees / Awakening / The Witch in You / A Tale of the Woods
Articles and Stories about Witchcraft:
Murder by Witchcraft / The Fairy Witch of Clonmel / A Battleship, U-boat, and a Witch / The Troll-Tear (A story for Children) / Goody Hawkins - The Wise Goodwife / The Story of Jack-O-Lantern / The Murder of the Hammersmith Ghost / Josephine Gray (The Infamous Black Widow) / The Two Brothers - Light and Dark
Old Masters of Academia:
Pliny the Elder / Hesiod / Pythagoras
Biographies
(Ancient, Past and Present)
(Departed Pagan Pioneers, Founders, Elders and Others)

Abramelin the Mage / Agrippa / Aidan A. Kelly / Albertus Magnus "Albert the Great" / Aleister Crowley "The Great Beast" / Alex Sanders "the King of the Witches" / Alison Harlow / Amber K / Anna Franklin / Anodea Judith / Anton Szandor LaVey / Arnold Crowther / Arthur Edward Waite / Austin Osman Spare / Biddy Early / Bridget Cleary / Carl Llewellyn Weschcke / Cecil Hugh Williamson / Charles Godfrey Leland / Charles Walton / Christina Oakley Harrington / Damh the Bard (Dave Smith) / Dion Fortune / Dolores Aschroft-Nowicki / Dorothy Morrison / Doreen Valiente / Edward Fitch / Eleanor Ray Bone "Matriarch of British Witchcraft" / Dr. John Dee and Edward Kelly / Dr. Leo Louis Martello / Eliphas Levi / Ernest Thompson Seton / Ernest Westlake and the Order of Woodcraft Chivalry / Fiona Horne / Friedrich von Spee / Francis Barrett / Gerald B. Gardner / Gavin and Yvonne Frost and the School and Church of Wicca / Gwydion Pendderwen / Hans Holzer / Helen Duncan / Herman Slater "Horrible Herman" / Israel Regardie / James "Cunning" Murrell / Janet Farrar & Gavin Bone / Jessie Wicker Bell "Lady Sheba" / John Belham-Payne / John George Hohman / John Gerard / John Gordon Hargrave (the White Fox) / John Michael Greer / John Score / Johannes Junius the Burgomaster of Bamberg / Joseph John Campbell / Karl von Eckartshausen / Laurie Cabot "the Official Witch of Salem" / Lewis Spence / Margaret Alice Murray / Margot Adler / Marie Laveau the " Voodoo Queen of New Orleans" / Marion Weinstein / Matthew Hopkins "The Witch-Finder General" / Max Ehrmann and the Desiderata / Monique Wilson the "Queen of the Witches" / Montague Summers / Nicholas Culpeper / Nicholas Remy / M. R. Sellers / Mrs. Grieve "A Modern Herbal" / Oberon and Morning Glory Zell-Ravenheart / Old Dorothy Clutterbuck / Old George Pickingill / Paddy Slade / Pamela Colman-Smith / Paracelsus / Patricia Crowther / Patricia Monaghan / Patricia "Trish" Telesco / Philip Emmons Isaac Bonewits / Philip Heselton / Raymond Buckland / Reginald Scot / Robert Cochrane / Robert 'von Ranke' Graves and "The White Goddess" /

Rudolf Steiner / Rosaleen Norton "The Witch of Kings Cross" / Ross Nichols and T

he Order of Bards, Ovates & Druids

/ Sabrina - The Ink Witch / Scott Cunningham / Selena Fox / Silver Ravenwolf / Sir Francis Dashwood / Sir James George Frazer / S.L. MacGregor Mathers and the "Hermetic Order of the Golden Dawn" / Starhawk / Stewart Farrar / Sybil Leek / Ted Andrews / The Mather Family - includes: Richard Mather, Increase Mather, Cotton Mather / Thomas Ady / Vera Chapman / Victor Henry Anderson / Vivianne Crowley / Walter Brown Gibson / William Butler Yeats / Zsuzsanna Budapest

Many of the above biographies are brief and far from complete. If you know about any of these individuals and can help with aditional information, please cantact me privately at my email address below. Many thanks for reading :-)
"FAIR USE NOTICE"
While I have taken due care and dilligence to credit all sources where possible, this website may contain copyrighted material which has not been specifically authorized by the copyright owner. My use of making such material available here is done so in my efforts to advance our understanding of religious discrimination, the environmental and social justice issues etc. If you wish to use copyrighted material from this wedsite for purposes of your own then you must obtain permission from the relevant copyright owner yourself.


Email_Witches
My online email discussion group:
http://groups.yahoo.com/group/Email_Witches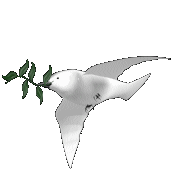 Dove of Peace
Help send a message of peace around the world! The Dove of Peace flies from site to site, through as many countries as possible. It does not belong to ANY belief system. Please help make a line around the globe by taking it with you to your site, by giving it to someone for their site, by passing it on to another continent or to the conflict areas of the world. May trouble and strife be vanquished in it's path.

Please take time to sign my Guest Book.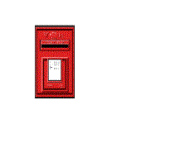 mailto:George@controverscial.com