Starhawk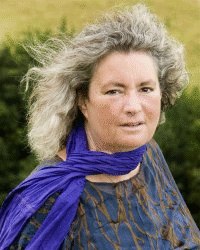 Written and compiled by George Knowles
Starhawk is an American social and political activist, a feminist Witch and the author of several books on Goddess spirituality, Witchcraft and Paganism. Her most famous book: The Spiral Dance: A Rebirth of the Ancient Religion of the Great Goddess was first published in 1979, and has been credited with inspiring many people, particularly women, to join the craft and discover their own spirituality.
Starhawk was born Miriam Simos in St. Paul, Minnesota, on the 17th June 1951. Her father Jack Simos (a social worker) died when she was just 5 years old, while her mother Bertha Claire Goldfarb Simos was a professor of social work at UCLA (University of California - Los Angeles). Her grandparents were immigrant Orthodox Jews from Russia, and so as a child she was brought up in that same religion. Later as she became more aware of the bias shown against women in main-line religions, she gravitated away from Judaism into Goddess spirituality, Witchcraft and Paganism.
Educated in public schools, Starhawk proved to be a natural leader, and while still in high school was involved in organizing Vietnam War peace/protest rallies, her first experience with social activism. This early experience led to her life long association with political activism within the feminist movement, and her active participation in land and environmental issues. More recently she is more involved with anti-Globalization issues and Permaculture (*see definition below).
After finishing high school in 1968, Starhawk moved to Venice, California and enrolled at the UCLA as a film student majoring in Art. She graduated from there with a B.A. degree (cum laude) in 1972. A year later in 1973, she started a graduate course in Psychology and feminist therapy at Antioch West University, eventually earning a M.A. degree in 1982.
Los Angeles during the late 1960's had become one of America's hot-spot breeding grounds for the newly emerging feminist and Neo-Pagan movements, and it was here that Starhawk became involved in Goddess worship. Throughout the early 1970's she studied magick and witchcraft with a number of prominent teachers, most notably with Victor H. Anderson (founder of the Faery tradition) and Zsuzsanna Budapest (founder of America's first women's only coven, the Susan B. Anthony Coven Number One).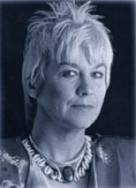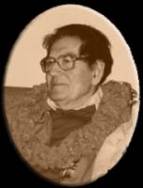 Zsuzsanna Budapest

-

Victor H. Anderson
By the mid 1970's Starhawk was teaching her own classes on witchcraft at the Bay Area Centre for Alternative Education in San Francisco, and while there founded her first coven Compost. On the 22nd January 1975 she married her first husband Edwin Rahsman, a marriage that lasted until October 1982 (one source says he deceased, another that they divorced??).
Later in 1975, her Compost coven became one of the original member covens that formed the Covenant of the Goddess (COG). A year later following on from Alison Harlow their first President, she was elected to the same high office for the term 1976-1977. She later founded another coven called Honeysuckle, a women's only coven, perhaps inspired by that of her earlier mentor Zsuzsanna Budapest, however the rituals used in both her covens were based on those of the Faery tradition taught to her by Victor Anderson.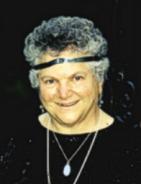 Alison Harlow
From 1978 to 1980 Starhawk worked as a freelance film writer on industrial training films, during which her first book was published in 1979: The Spiral Dance: A Rebirth of the Ancient Religion of the Great Goddess. The Spiral Dance documents her early experiences working with Zsuzsanna Budapest, and her training in Faery Witchcraft with Victor and Cora Anderson. Following the launch of her book and while working with Diane Baker, together they founded a more politically active coven called Raving. This eventually became known as: Reclaiming: A Centre for Feminist Spirituality and Counseling. Based in Berkeley, California, coven Raving taught basic classes called: Elements of Magic, and was focused mainly on Goddess spirituality.
In 1982 after completing her Master's degree at Antioch West University, from 1983 to 1986 she worked as a psychotherapist specializing in feminist therapy in San Francisco. She later took up teaching positions at Antioch West and various other colleges in the San Francisco Bay Area. As well as teaching, Starhawk traveled extensively throughout the USA, and visited Europe and the Middle East giving lectures on various aspects Goddess spirituality and workshops on performing Craft Rituals.
During the late 1980's Starhawk contributed to and was featured in a trio of film documentaries directed by Donna Read. Produced for the National Film Board of Canada and known as the Women's Spirituality Series, the first film Goddess Remembered was released in 1989 and examines theories about Goddess worship in Old European cultures. It was followed by The Burning Times released in 1990, which gives a feminist view of the Early European witchcraft trials. The final film of the series Full Circle was released in 1993, and focuses on Goddess spirituality and feminist Wicca in the 20th century.
On the 13th June 1992, Starhawk married her second husband David Miller, a fellow activist teacher with the Reclaiming collective and a self-styled guitar-playing singer fronting a band called the Honky Tonk Communists. Miller is also the author of an autobiography called: I Didn't Know God Made Honky Tonk Communists (2001). In it he gives his own account of how on the 15th October 1965 during a Vietnam War demonstration in Washington, he became the first person to publicly destroy and burn his draft card in protest, an action that later caused him to serve 22 months in a Pennsylvania federal prison.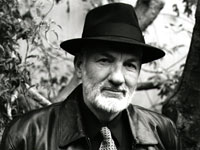 David Miller
After the release of the Full Circle film, Starhawk and Donna Read formed their own film company called Belili Productions. Their first film production was called Signs Out of Time (2004). This is a documentary about the life of archaeologist Marija Gimbutas, a Lithuanian-American scholar whose Neolithic and Bronze Age research revealed major discoveries about Goddess cultures in Old Europe (a term she coined herself). Starhawk and Donna are now working on a new series of documentaries about Earth healing, Regenerative design and Permaculture.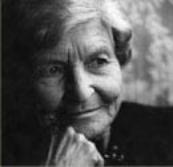 Marija Gimbutas
As a political activist for more than 40 years, since her early involvement in the Vietnam War peace protest rallies of the 1960s, and through the anti-nuclear demonstrations of the 1970/80's, Starhawk has supported and helped train and organize peace activists ready for non-violent action in many area's of the United States. She has also worked on countless land and environmental issues, and was a founder of the Cazadero Hills Land Use Council in Western Sonoma County. Outside of the US, she has worked with Witness for Peace in Nicaragua and El Salvador in support of their sustainability programs, and more recently has visited the Occupied Territories of Palestine working with the International Solidarity Movement (ISM) a Palestinian-led movement using non-violent, direct-action protest methods in their efforts to secure peace on both sides of the Israeli conflict.
In 2001 Starhawk co-founded the Root Activists' Network of Trainers (RANT), who provide training, education and information to local, national and international organizations working for global peace and justice. She also co-teaches with a group called Earth Activist Training (EAT), who provides intensive training seminars combining permaculture design, political organizing and earth-based spirituality. In more recent times her focus has been on the anti-globalization movement. She took part in the 1999 anti-WTO (World Trade Organization) action in Seattle, and the 2002 anti-IMF (International Monetary Fund) and World Bank demonstrations in Washington, D.C.
Today Starhawk continues to work with and support the Reclaiming collective network fusing together activism with earth-based spirituality and healing. She also continues to travel both in the United States and internationally, giving lectures and workshops on the Goddess spirituality and activism. As well as books, she writes a regular column for the Reclaiming Quarterly, and is a columnist on the Web for http://www.beliefnet.com/ and http://www.znet.com/. She spends part of her time living in San Francisco sharing a collective house with her husband and friends, and for the rest of her time, lives in a quiet secluded cabin located in the woods of western Sonoma County, California, practicing Permaculture.
*Permaculture defined:
Permaculture is sustainable land use design. This is based on ecological and biological principles, often using patterns that occur in nature to maximize effect and minimize work. Permaculture aims to create stable, productive systems that provide for human needs, harmoniously integrating the land with its inhabitants. The ecological processes of plants, animals, their nutrient cycles, climatic factors and weather cycles are all part of the picture. Inhabitants' needs are provided for using proven technologies for food, energy, shelter and infrastructure. Elements in a system are viewed in relationship to other elements, where the outputs of one element become the inputs of another. Within a Permaculture system, work is minimized, "wastes" become resources, productivity and yields increase, and environments are restored. Permaculture principles can be applied to any environment, at any scale from dense urban settlements to individual homes, from farms to entire regions.
(Extracted from http://en.wikipedia.org/wiki/Permaculture)

Bibliography:
The Spiral Dance: A Rebirth of the Ancient Religion of the Great Goddess.
San Francisco, HarperSanFrancisco, 1979, 1989, and 1999 editions.
Dreaming the Dark: Magic, Sex, and Politics. Boston, Beacon, 1982, 1988, 1997 editions.
Truth or Dare: Encounters with Power, Authority, and Mystery. San Francisco, HarperSanFrancisco,1988.
The Fifth Sacred Thing. New York, Bantam, 1993.
Walking to Mercury. New York, Bantam, 1997.
The Pagan Book of Living and Dying, co-written with M. Macha NightMare and the Reclaiming Collective. San Francisco, HarperSanFrancisco, 1997.
Circle Round: Raising Children in the Goddess Tradition. Co-written with Anne Hill and Diane Baker. Illustrated by Sara Ceres Boore. New York, Bantam, 1998.
The Twelve Wild Swans: A Journey to the Realm of Magic, Healing, and Action, co-written with Hilary Valentine. San Francisco, HarperSanFrancisco, 2000.
Webs of Power: Notes from the Global Uprising. Victoria, Canada; New Society Publishers, 2002.
The Earth Path: Grounding Your Spirit in the Rhythms of Nature. San Francisco, HarperSanFrancisco, 2004
The Last Wild Witch. Portland, Oregon: Mother Tongue Ink. 2009.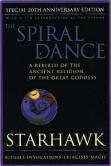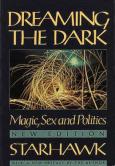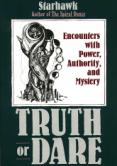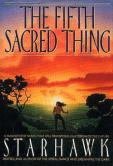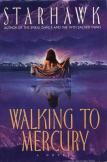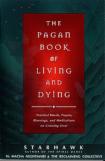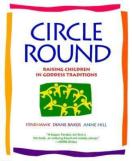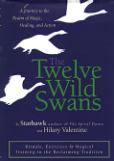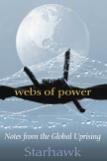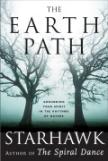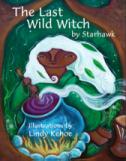 Sources:
http://en.wikipedia.org/wiki/Starhawk
http://www.compostcoven.org/welcome.html
http://www.alivemindandspirit.com/index.php
http://en.wikipedia.org/wiki/Reclaiming_(Neopaganism)
http://www.bookrags.com/Starhawk
Plus too many more to mention.

Published - 25th September 2010 © George Knowles

Best wishes and Blessed Be

Site Contents - Links to all Pages
A Universal Message:
Let there be peace in the world - Where have all the flowers gone?
About me:
My Personal Page / My Place in England, UK / My Family Tree (Ancestry)
Wicca & Witchcraft
Wicca/Witchcraft / What is Wicca / What is Magick
Traditional Writings:
Wiccan Rede / Charge of the Goddess / Charge of the God / The Three-Fold Law (includes The Law of Power and The Four Powers of the Magus) / The Witches Chant / The Witches Creed / Descent of the Goddess / Drawing Down the Moon / The Great Rite Invocation / Invocation of the Horned God / The 13 Principles of Wiccan Belief / The Witches Rede of Chivalry / A Pledge to Pagan Spirituality
Correspondence Tables:
Incense / Candles / Colours / Magickal Days / Stones and Gems / Elements and Elementals
Traditions:
Traditions Part 1 - Alexandrian Wicca / Aquarian Tabernacle Church (ATC) / Ár Ndraíocht Féin (ADF) / Blue Star Wicca / British Traditional (Druidic Witchcraft) / Celtic Wicca / Ceremonial Magic / Chaos Magic / Church and School of Wicca / Circle Sanctuary / Covenant of the Goddess (COG) / Covenant of Unitarian Universalist Pagans (CUUPS) / Cyber Wicca / Dianic Wicca / Eclectic Wicca / Feri Wicca /
Traditions Part 2 - Gardnerian Wicca / Georgian Tradition / Henge of Keltria / Hereditary Witchcraft / Hermetic Order of the Golden Dawn (H.O.G.D.) / Kitchen Witch (Hedge Witch) / Minoan Brotherhood and Minoan Sisterhood Tradition / Nordic Paganism / Pagan Federation / Pectic-Wita / Seax-Wica / Shamanism / Solitary / Strega / Sylvan Tradition / Vodoun or Voodoo / Witches League of Public Awareness (WLPA) /
Other things of interest:
Gods and Goddesses (Greek Mythology) / Esbats & Full Moons / Links to Personal Friends & Resources / Wicca/Witchcraft Resources / What's a spell? / Circle Casting and Sacred Space / Pentagram - Pentacle / Marks of a Witch / The Witches Power / The Witches Hat / An esoteric guide to visiting London / Satanism / Pow-wow / The Unitarian Universalist Association / Numerology: Part 1 / Part 2 / Part 3 / A history of the Malleus Maleficarum: includes: Pope Innocent VIII / The papal Bull / The Malleus Maleficarum / An extract from the Malleus Maleficarum / The letter of approbation / Johann Nider's Formicarius / Jacob Sprenger / Heinrich Kramer / Stefano Infessura / Montague Summers / The Waldenses / The Albigenses / The Hussites / The Sun Dance / Shielding (Occult and Psychic Protection) /

The History of Thanksgiving / I have a Dream, the 1963 speach by civil rights campaigner Martin Luther King / Auras by Graham Furnell - Part 1 and Part 2 /
Sabbats and Rituals:
Sabbats in History and Mythology / Samhain (October 31st) / Yule (December 21st) / Imbolc (February 2nd) / Ostara (March 21st) / Beltane (April 30th) / Litha (June 21st) / Lughnasadh (August 1st) / Mabon (September 21st)
Rituals contributed by Crone: Samhain / Yule / Imbolc / Ostara / Beltane / Litha / Lammas / Mabon
Tools:
Tools of a Witch / The Besom (Broom) / Poppets and Dolls / Pendulums / Cauldron Magick / Mirror Gazing
Animals:
Animals in Witchcraft (The Witches Familiar) / Antelope / Bats / Crow / Fox / Frog and Toads / Goat / Honeybee / Kangaroo / Lion / Owl / Phoenix / Rabbits and Hares / Raven / Robin Redbreast / Sheep / Spider / Squirrel / Swans / Wild Boar / Wolf / Serpent / Pig / Stag / Horse / Mouse / Cat
Trees:
In Worship of Trees - Myths, Lore and the Celtic Tree Calendar. For descriptions and correspondences of the thirteen sacred trees of Wicca/Witchcraft see the following: Birch / Rowan / Ash / Alder / Willow / Hawthorn / Oak / Holly / Hazel / Vine / Ivy / Reed / Elder. Also see: The Willow Tree (Folk Music)
Sacred Sites:
Mystical Sacred Sites - Stonehenge / Glastonbury Tor / Malta - The Hypogeum of Hal Saflieni / Avebury / Cerne Abbas - The Chalk Giant / Ireland - Newgrange /
Rocks and Stones:
Stones - History, Myths and Lore
Articles contributed by Patricia Jean Martin: / Apophyllite / Amber / Amethyst / Aquamarine / Aragonite / Aventurine / Black Tourmaline / Bloodstone / Calcite / Carnelian / Celestite / Citrine / Chrysanthemum Stone / Diamond / Emerald / Fluorite / Garnet / Hematite / Herkimer Diamond / Labradorite / Lapis Lazuli / Malachite / Moonstone / Obsidian / Opal / Pyrite / Quartz (Rock Crystal) / Rose Quartz / Ruby / Selenite / Seraphinite / Silver and Gold / Smoky Quartz / Sodalite / Sunstone / Thunderegg / Tree Agate / Zebra Marble
Wisdom:
Knowledge vs Wisdom by Ardriana Cahill / I Talk to the Trees / Awakening / The Witch in You / A Tale of the Woods
Articles and Stories about Witchcraft:
Murder by Witchcraft / The Fairy Witch of Clonmel / A Battleship, U-boat, and a Witch / The Troll-Tear (A story for Children) / Goody Hawkins - The Wise Goodwife / The Story of Jack-O-Lantern / The Murder of the Hammersmith Ghost / Josephine Gray (The Infamous Black Widow) / The Two Brothers - Light and Dark
Old Masters of Academia:
Pliny the Elder / Hesiod / Pythagoras
Biographies
(Ancient, Past and Present)
(Departed Pagan Pioneers, Founders, Elders and Others)

Abramelin the Mage / Agrippa / Aidan A. Kelly / Albertus Magnus "Albert the Great" / Aleister Crowley "The Great Beast" / Alex Sanders "the King of the Witches" / Alison Harlow / Amber K / Anna Franklin / Anodea Judith / Anton Szandor LaVey / Arnold Crowther / Arthur Edward Waite / Austin Osman Spare / Biddy Early / Bridget Cleary / Carl Llewellyn Weschcke / Cecil Hugh Williamson / Charles Godfrey Leland / Charles Walton / Christina Oakley Harrington / Damh the Bard (Dave Smith) / Dion Fortune / Dolores Aschroft-Nowicki / Dorothy Morrison / Doreen Valiente / Edward Fitch / Eleanor Ray Bone "Matriarch of British Witchcraft" / Dr. John Dee and Edward Kelly / Dr. Leo Louis Martello / Eliphas Levi / Ernest Thompson Seton / Ernest Westlake and the Order of Woodcraft Chivalry / Fiona Horne / Friedrich von Spee / Francis Barrett / Gerald B. Gardner / Gavin and Yvonne Frost and the School and Church of Wicca / Gwydion Pendderwen / Hans Holzer / Helen Duncan / Herman Slater "Horrible Herman" / Israel Regardie / James "Cunning" Murrell / Janet Farrar & Gavin Bone / Jessie Wicker Bell "Lady Sheba" / John Belham-Payne / John George Hohman / John Gerard / John Gordon Hargrave (the White Fox) / John Michael Greer / John Score / Johannes Junius the Burgomaster of Bamberg / Joseph John Campbell / Karl von Eckartshausen / Laurie Cabot "the Official Witch of Salem" / Lewis Spence / Margaret Alice Murray / Margot Adler / Marie Laveau the " Voodoo Queen of New Orleans" / Marion Weinstein / Matthew Hopkins "The Witch-Finder General" / Max Ehrmann and the Desiderata / Monique Wilson the "Queen of the Witches" / Montague Summers / Nicholas Culpeper / Nicholas Remy / M. R. Sellers / Mrs. Grieve "A Modern Herbal" / Oberon and Morning Glory Zell-Ravenheart / Old Dorothy Clutterbuck / Old George Pickingill / Paddy Slade / Pamela Colman-Smith / Paracelsus / Patricia Crowther / Patricia Monaghan / Patricia "Trish" Telesco / Philip Emmons Isaac Bonewits / Philip Heselton / Raymond Buckland / Reginald Scot / Robert Cochrane / Robert 'von Ranke' Graves and "The White Goddess" /

Rudolf Steiner / Rosaleen Norton "The Witch of Kings Cross" / Ross Nichols and T

he Order of Bards, Ovates & Druids

/ Sabrina - The Ink Witch / Scott Cunningham / Selena Fox / Silver Ravenwolf / Sir Francis Dashwood / Sir James George Frazer / S.L. MacGregor Mathers and the "Hermetic Order of the Golden Dawn" / Starhawk / Stewart Farrar / Sybil Leek / Ted Andrews / The Mather Family - includes: Richard Mather, Increase Mather, Cotton Mather / Thomas Ady / Vera Chapman / Victor Henry Anderson / Vivianne Crowley / Walter Brown Gibson / William Butler Yeats / Zsuzsanna Budapest

Many of the above biographies are brief and far from complete. If you know about any of these individuals and can help with aditional information, please cantact me privately at my email address below. Many thanks for reading :-)
"FAIR USE NOTICE"
While I have taken due care and dilligence to credit all sources where possible, this website may contain copyrighted material which has not been specifically authorized by the copyright owner. My use of making such material available here is done so in my efforts to advance our understanding of religious discrimination, the environmental and social justice issues etc. If you wish to use copyrighted material from this wedsite for purposes of your own then you must obtain permission from the relevant copyright owner yourself.


Email_Witches
My online email discussion group:
http://groups.yahoo.com/group/Email_Witches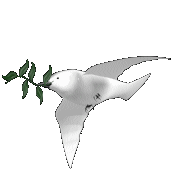 Dove of Peace
Help send a message of peace around the world! The Dove of Peace flies from site to site, through as many countries as possible. It does not belong to ANY belief system. Please help make a line around the globe by taking it with you to your site, by giving it to someone for their site, by passing it on to another continent or to the conflict areas of the world. May trouble and strife be vanquished in it's path.

Please take time to sign my Guest Book.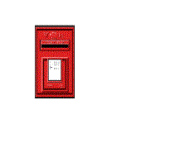 mailto:George@controverscial.com