Pagan Pioneers: Founders, Elders, Leaders and Others
Madeline Montalban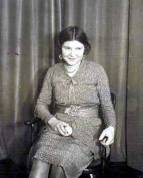 Written and compiled by George Knowles
Madeline Montalban (also known as Dolores North) is the person who proofread, edited and typed the original manuscript of Gerald B. Gardner's famous book High Magic's Aid (published in 1949 by Michael Houghton the proprietor of the famous Atlantis Bookshop in London). Madeline was an accomplished occultist and ceremonial magician, an astrologer, writer, journalist and teacher who co-founded in 1956 her own esoteric school of high magic called the "Order of the Morning Star" (OMS). Although she was initially favourable to and worked with Gerald B. Gardner, later she became hostile towards him considering him to be a showman and a charlatan with deviant sexual motives.
Born Madeline Sylvia Royals in Blackpool, Lancashire, on the 08th January 1910, her father Willie Royals was an insurance agent while her mother Marion Neruda (nee´ Shaw) was a tailor's daughter from Oldham, Lancashire. Her parents married on the 28th June 1909, which was followed by Madeline's birth seven months later. Little is known about her early life, schooling and education etc, although she appears to have had a strained relationship with her parents. During her youth she was afflicted with a virulent strain of the polio disease, which left her with a lifelong withered leg and a pronounced limp.
According to her biography (published in 2012 by Julia Philips), during bouts of illness and while bedridden and convalescing, she took to reading literature and enjoyed the works of Bulwer Lytton, H. Rider Haggard and E.T.A. Hoffman. She also read the Bible, particularly texts from the Old Testament, and was convinced they contained secret messages, a theme that became central to her later Luciferian beliefs.
In the early 1930's Madeline left Blackpool for London and moved into a flat on the site of what is now Centre Point. There she soon became acquainted with London's occult elite. At the time she was particularly interested in astrology, and in 1933 wrote her first article on the subject for the popular London Life magazine entitled The Stars in the Heavens. She continued to write for that magazine until 1953, during which time she used a number of pseudonyms including: Madeline Alvarez, Dolores del Castro, Michael Royals, Regina Norcliff and Athene Deluce. From February 1947, she also wrote a regular astrological column entitled You and Your Stars under the name of Nina de Luna. Her main pseudonym "Madeline Montalban" was based upon the name of her favourite film star, the Mexican actor Ricardo Montalbán.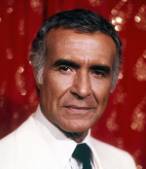 Ricardo Gonzalo Pedro Montalbán y Merino
Although she made the acquaintance of many of London's leading occultists such as Aleister Crowley, Austin Osman Spire, Kenneth Grant and of course Gerald Gardner among others, she decided not to follow any particular path or leader and develop her own system of magic based on the Hermetic magic of the Italian Renaissance and the likes of Marsilio Ficino, Giovanni Pico della Mirandola, Cornelius Agrippa, Dr. John Dee and others. Her research sources included: the Picatrix and Corpus Hermeticum, the Heptameron of Peter d'Abano, the Key of Solomon, the Sacred Magic of Abramelin and Agrippa's Occult Philosophy.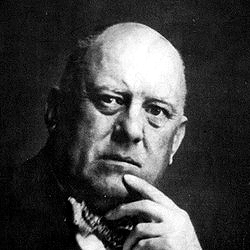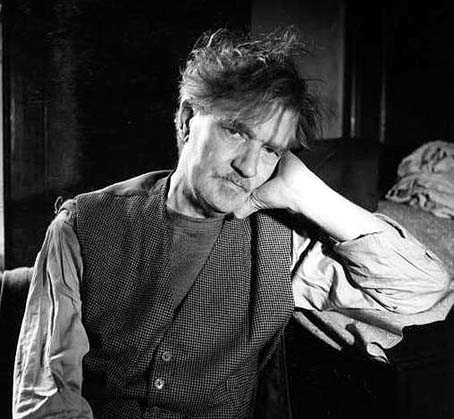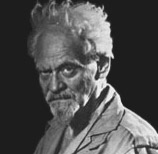 Aleister Crowley / Austin Osman Spire /
Kenneth Grant / Gerald Gardner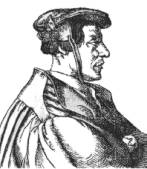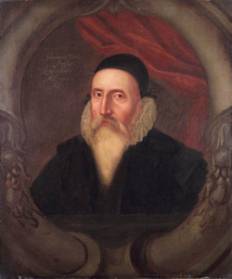 Marsilio Ficino
/ Giovanni
Pico della Mirandola

/

Cornelius Agrippa / John Dee
By the end of the 1930's, Madeline was living in Grays Inn Road, Holborn, where in 1939 she married a press photographer George Edward North. Madeline bore him a daughter, Rosanna, but their relationship later deteriorated and he eventually left her for another woman. She would later inform friends that during the Second World War her husband had served as an officer in the Royal Navy while she served in the Women's Royal Naval Service (WRNS). Gerald Gardner later claimed that when he first met Madeline during the war she was wearing a WRNS uniform and that she allegedly worked as a "personal clairvoyant and psychic advisor" to Lord Louis Mountbatten.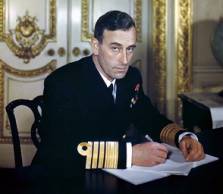 Lord Louis
Mountbatten circa 1943
In the early days of the war Lord Louis Mountbatten was chief of Combined Operations and in charge of the SOE (Special Operations Executive) raids and the infiltration of M16 agents into occupied Europe. He later became the Supreme Commander of the South-East Asia Command and the last Viceroy of India before its independence from the British Raj. Various people who knew Madeline during that period have commented that she owned a framed blurry picture of Mountbatten with an individual that looked like her, however, none of such claims have to-date been corroborated.
After the war, Madeline continued to work as a writer/journalist in London using an array of pseudonyms, and from February 1947 under the name of Nina del Luna, she penned a regular astrological column in the London Life magazine entitled You and Your Stars. She also undertook freelance work and in the late 1940's was approached by Michael Houghton (aka Michael Juste) to edit a manuscript for Gerald Gardner's novel High Magic's Aid, later published in 1949. Houghton owned the famous Atlantis bookshop in Museum Street, London (located opposite the British Museum), which he had founded in 1922. He had a temple in the basement of the shop from where he ran his own magical group "the Order of Hidden Masters". Madeline by this time had become a regular visitor to the shop.
In August 1953, Madeline stopped writing for the London Life magazine and from then until her death in 1982 wrote articles on Astrology, Magic and Tarot for one of the country's leading esoteric magazine Prediction. Starting with a series on using tarot cards, from May 1960 she was employed to write a regular astrological column. To supplement her income she also published several booklets on Astrology and a number of romantic short stories for publication in other magazines. Through her articles in Prediction, Madeline soon began receiving correspondence from people seeking further occult information, some she invited to meet at her home and they became her private students.
Earlier in 1952, Madeline entered into a new living relationship with Nicholas Heron, an engraver, photographer and former journalist for the Brighton Argus. Heron shared her interest in the occult and together developed a magical system based upon Luciferianism, the veneration of the deity Lucifer, or Lumiel, whom they considered to be a benevolent angelic deity. In 1956, they co-founded the "Order of the Morning Star" (OMS), an esoteric school of high magic with a correspondence course through which they could teach rituals and magical practises.
To those who paid the necessary fees they sent out a series lessons eventually leading to the twelfth lesson containing The Book of Lumiel, a short work written by Madeline that documented her understanding of Lumiel, or Lucifer, and his involvement with humankind. They initially lived together in Torrington Place, London, from where they ran the correspondence course, but in 1961 moved to Southsea in Essex, where there was greater room for Heron's engraving equipment. Successful students who met with her were then invited to become members of her school and more advanced teaching was given.
After her relationship with Heron ended in 1964, Madeline returned to London and for awhile occupied a flat at 8 Holly Hill in Hampstead, which was owned by the husband of one of her OMS students, the Latvian exile and poet Velta Snikere. In 1966 she moved again and settled into a flat at Queen Alexandra Mansions, 3 Grape Street in St. Giles Circus, Holborn, from where she continued to run and develop the OMS. In the following year Madeline offered one of the rooms in her flat to a young astrologer and musician called Rick Hayward, who had joined the OMS in the summer of 1967. Much later during the last few months of her life, Hayward took over Madeline's astrological column in Prediction, and after her death continued to publish astrological prophecies in Prediction and Prediction Annual until the summer 2012.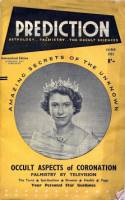 Prediction magazine circa. 1953
In 1967, Michael Howard then a young man interested in witchcraft and the occult (later he became a noted author and respected authority on Witchcraft and Magick as the founder, editor and producer of the esoteric-themed magazine The Cauldron) wrote to Madeline after reading one of her articles in Prediction. After a meeting at her home he joined the OMS and the two became good friends, Madeline believed she could see the "Mark of Cain" on him. Over the next two years they spent much of their time together, and in 1968 went on what she called a "magical mystery tour" visiting Stonehenge, Boscastle and Tintagel. Their friendship soured a little in 1969, when Michael took initiation into Gardnerian coven, something she disapproved of, and as such they each went their own ways for several years.
Michael Howard
Although she was initially favourable to Gardner, by the late 1960's Madeline had become hostile towards him and his Gardnerian tradition, considering him to be "a dirty old man and a sexual pervert." She also expressed hostility to another prominent Pagan of the period, Charles Cardell. She did however become friends with two controversial Witches at the forefront of the Alexandrian Wiccan tradition, Alex Sanders and his wife Maxine Sanders, who adopted some of her Luciferian angelic practices. Personally she despised being referred to as a "Witch" and was particularly angry when the esoteric magazine Man, Myth and Magic referred to her as "The Witch of St. Giles", the area in Central London where she then lived.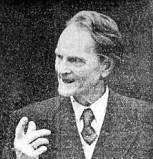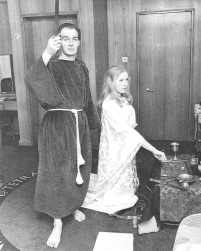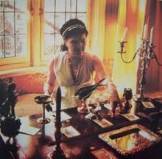 Charles Cardell / Alex and Maxine Sanders / Madeline in pictured in Man, Myth and Magic.
Many of Madeline's students found her through articles published in Prediction, for she never directly advertised her school or the correspondence course. One early example was Alfred Douglas who first contacted Madeline through Prediction in 1959. In 1961 while studying at college, he was accepted as a correspondence student. He finally met her personally in 1963 when he moved to London, and when she moved back to London after the break-up of her marriage in 1964, helped her running the practical side of the School until 1967, before moving on to concentrate on his own esoteric studies. In 1972 influenced by Madeline's teaching, Douglas wrote and published a definitive book The Tarot: the origins, meaning and uses of the cards, accompanied by the now classic and popular Sheridan Douglas Tarot deck of cards (now a hard to get collectors deck (and expensive), the book and deck of cards was re-published in 2007).
Madeline had been a lifelong smoker, which later in her life developed into lung cancer eventually leading to her death on 11th January 1982. When she died in 1982, copyright to all her writings and the OMS correspondence course passed on to her daughter Rosanna. After her funeral, Rosanna approached Jo Sheridan, a well-known occult author (author of the books What Your Hands Reveal and Teacup Fortune-telling plus others) who had worked for Prediction from 1959 through the early sixties, during which time she had edited many of Madeline's articles, and asked if she and her by now husband Alfred Douglas (mentioned above) would be willing to continue her mother's work? As well as being authors themselves, Jo and Alfred had the practical skills needed to keep the School and correspondence course going.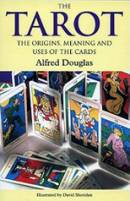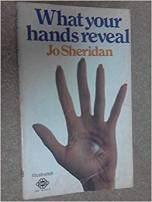 Alfred Douglas and Jo Sheridan books
Jo and Alfred happily agreed and a contract was drawn up, modelled on a standard publisher's contract, under which they were given exclusive "World Rights" to publish Madeline's correspondence course. There was also a written agreement between them and the executors of Madeline's Will, authorising them to publish Madeline's works.
In the 1980s, Jo Sheridan (aka Patricia Douglas) opened an alternative therapy centre situated in Church Street, Stoke Newington, North London, before she and her husband Douglas retired to Rye, East Sussex in 2002, from where she ran the OMS correspondence course until her death in 2011. Since then Alfred Douglas has run the OMS and its correspondence course, which continues today.
Legacy
In his book on the history of Wicca: The Triumph of the Moon (1999), historian Ronald Hutton of Bristol University noted that Madeline Montalban was "one of England's most prominent occultists" of the 20th century. Michael Howard also refers to her teachings in his book on Luciferian mythology: The Book of Fallen Angels (2004).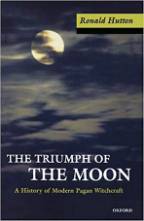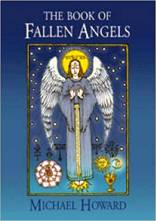 Ronald Hutton and Michael Howard books
In 2012, Neptune Press the publishing arm of the Atlantis Bookshop, published a short biography written by the Australian Wiccan High-priestess Julia Philips entitled Madeline Montalban: The Magus of St Giles. Philips noted that for much of the project she found it difficult separating fact from fiction when it came to Madeline's life, but that she had nevertheless been able to put together a biographical account, albeit an incomplete one, of "one of the truly great characters of English occultism."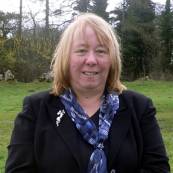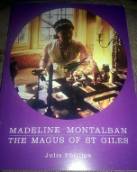 Julia Philips author of The Magus of St Giles
Let those remembered never be forgotten for we shall not see their like again.
End.

Sources:
https://en.wikipedia.org/wiki/Madeline_Montalban
http://www.the-cauldron.org.uk/Resources/MagusStGiles.pdf
http://www.sheridandouglas.co.uk/oms/
Plus others

First published on the 11th January 2019 © George Knowles
Best wishes and Blessed Be