Pagan Pioneers: Founders, Elders, Leaders and Others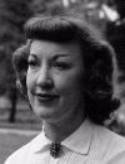 Written and compiled by George Knowles
Barbara Vickers was one if not the first High Priestess initiated by Gerald B. Gardner after he founded the contemporary tradition of Gardnerian Witchcraft circa. 1949-50.
Born Kathleen Marie Blake on the 13th July 1922 in Acton, West London, Kathleen's parents Thomas and Elsie Blake were staunchly Catholic in their religious beliefs (Thomas having been born in County Cork, Ireland) and had raised their daughter within the strict confines of that religion.
In her late teens Kathleen began to rebel against her parents and Catholicism in general. She first joined Oswald Mosley's British Union of Fascists movement and later the British Union of Socialists party. In 1939 at the start of the Second World War, and a year before she was legally entitled to, Kathleen enlisted in the Women's Army quickly rising to the rank of Corporal in the Signals Corps. During a posting to Catterick, North Yorkshire in 1944, she met her future husband Gilbert Vickers. They were married on the 23rd December 1944 in Kingston, Surrey, where both had been stationed.
Gilbert had been born in 1907 into a wealthy Protestant family, the owners of Hedley Vickers and Co., a meat processing company in Manchester who specialised in producing tins of Corned Beef (Bully Beef), the staple diet of British Soldiers during the War. To better fit in with her new family members, Kathleen changed her name to a more Protestant-sounding one, Barbara Kathryn Vickers. She also began taking elocution lessons.
When the war in Europe officially ended in May 1945, the newly web couple moved into the Vickers family home called Barnfield, located in Prestwich, near Manchester. Barnfield was a large house however and in those days of austerity following the war they could little afford to heat it. Instead they occupied just a few rooms on the ground floor near the kitchen and closed off the rest of the house. Later they tried running the house as a Bed & Breakfast Hotel, but the business failed due to difficulty getting staff.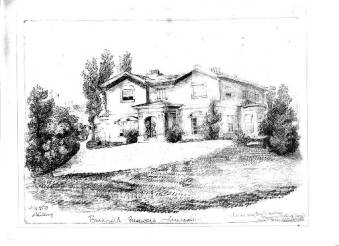 Barnfield House
It was while living at Barnfield House that Barbara had her first psychic experience. While checking through the closed-off parts of the house one day she opened the door to one room and noticed a group of people dressed in old-fashioned clothing gathered around the fireplace. Surprised she quickly closed the door and then re-opened it only to see dustsheets covering all the furniture. While this may not be considered a remarkable incident particularly during the post-war period when such phenomenon was commonplace, it does indicate some psychic ability on her part and may well have sparked her interest in spiritualism and the occult.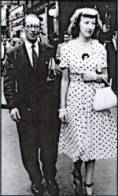 Gilbert and Barbara Vickers
It is still not certain when or how Barbara first became acquainted with Gerald B. Gardner, but it is interesting to note that during the time she lived at Barnfield House - 1945 to 1953, both she and her husband were members of the North Western Sun Bathing Society, a private naturist club with woodland premises located between Macclesfield and Congleton in Cheshire. Given Gardner's association with the Fiveacres naturist club in Bricket Wood, London, it is possible they were introduced through associated members?
A more likely scenario may be that during her frequent trips to London to visit with her parents, Barbara began to investigate her newfound interests in spiritualism and the occult. In doing so she would likely have visited the famous Atlantis Bookshop, by that time the central meeting place for London's occult intelligentsia. The owner of the shop was Michael Houghton who had recently published "High Magic's Aid" by Gerald B. Gardner (1949), of which copies would likely have been displayed for sale in the shop window. If she had purchased a copy of his book, this may well have been the impetus for her to make contact with the author. While much of this is speculation, what is known for sure is that by November 1950, Gardner had initiated Barbara into his coven with the craft name of "Morven", the same name as the witch heroine in his book "High Magic's Aid".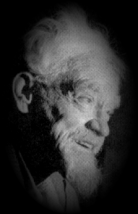 Gerald B. Gardner
According to Philip Heselton (author of the acclaimed biography "Witchfather: A Life of Gerald Gardner"), there are two photographs of Barbara that have survived from that time. They were taken by her husband Gilbert and show Barbara posing naked holding ritual objects. Heselton states: "… these photographs are of immense significance in that they are the earliest so far identified of anyone involved in what Gardner described as 'the witch cult', characteristically skyclad with 'regalia' and postures."
In the first one, there is what looks like a dark circular mirror about 3ft 6ins in diameter, surrounded by a frame on which the names of the four archangels are painted, possibly in Gardner's own hand, while Barbara is depicted holding a two-handled metal cup. In this photo below, Barbara is seated with hands crossed holding what looks like a scourge and a wand. She is wearing a large metal bracelet similar to those Gardner made for his other Priestesses. She is also wearing a green stone pendant on a necklace. Beside her on the bed is a book, which appears to be handwritten, and could well be her Book of Shadows. Heselton states: "…We know that she did have such a book, since in the typed version of what is commonly known as 'Jack Bracelin's Book of Shadows' we have a handwritten annotation at one point reading "from B.V.'s book".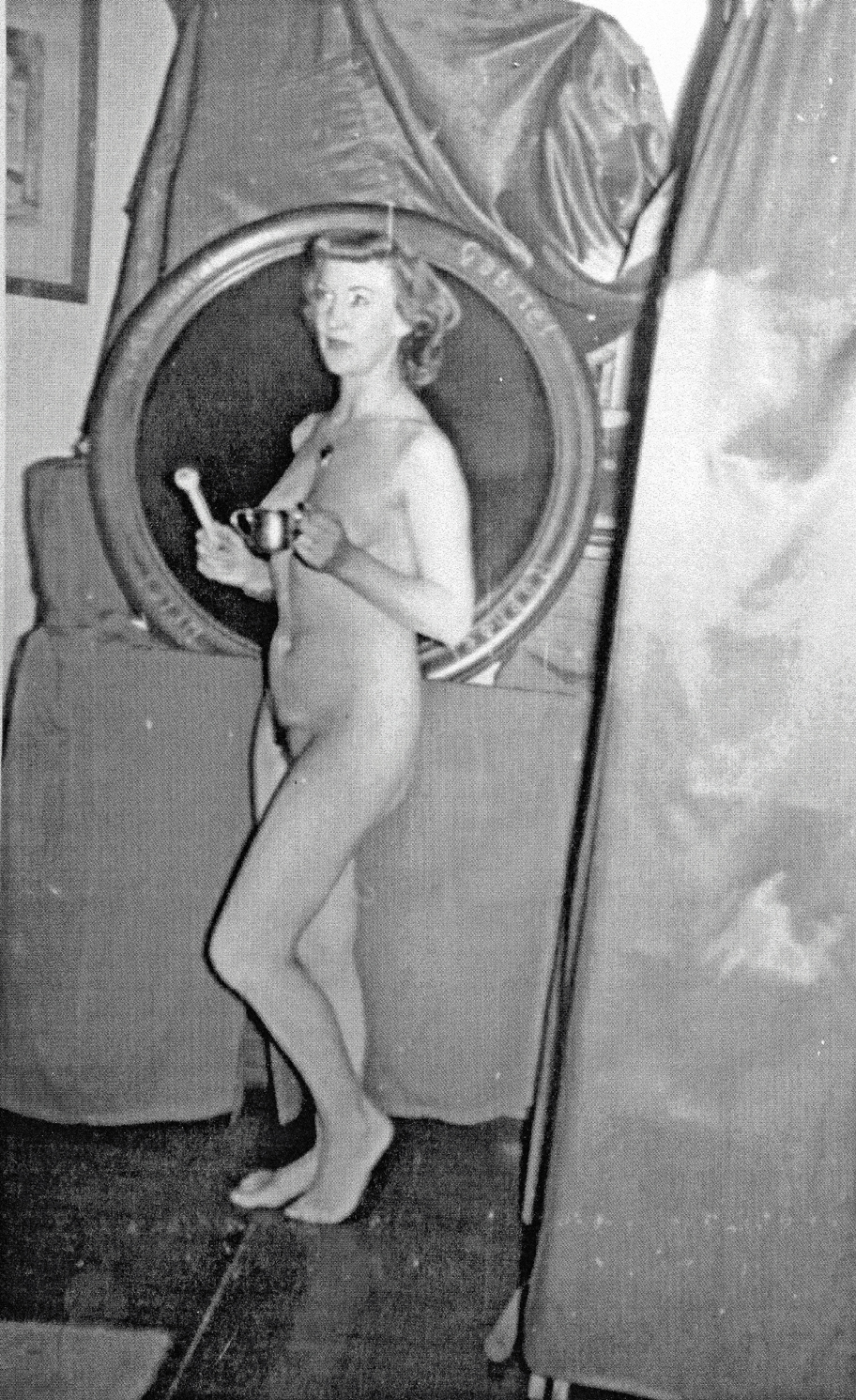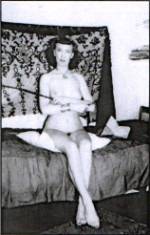 Photo's courtesy of Philip Heselton
In March 1952 Barbara gave birth to her only daughter Miranda Vickers, but just over a year later in September 1953, her marriage to Gilbert failed and they separated. Soon after their separation Barbara returned to London with her daughter and for a short time lived with her parents. This brought her into conflict with her parent's strict Catholic beliefs and so she kept her craft activities private. Later when her daughter was old enough to be left alone with her parents, Barbara bought a flat in Knightsbridge where she began to hold séances on a regular basis. By the end of 1954 however it seems as if she had ceased to attend meetings of the coven.
It is thought the last time Barbara worked with Gerald's coven was at the initiation of Jack Bracelin and Thelma Capel, whose witch name is Dayonis, probably at the Full Moon in March 1956. Heselton states: "I think she came as a special favour to Gerald as Doreen Valiente, the coven's High Priestess, was not available for some reason. I think that Barbara probably felt that bringing up her daughter in the Catholic faith, which she agreed to do, was incompatible with remaining a member of the coven. She later immigrated to Canada in October 1959, where she died in 1973. Her husband Gilbert Vickers died in 1978 (full dates currently unknown).
End.

Sources:
My grateful thanks to author Philip John Heselton for all his help and information.
Plus numerous websites to many to mention.

Written and compiled on the 11th July 2020 © George Knowles

Best wishes and Blessed Be